In the afternoon I noticed that the Aphonopelma seemanni I keep was out in the open, on top of the piece of cork underneath which she has her burrow. I discovered that this large tarantula is a female the 28th of June, 2020 by inspecting her exuviae (molt).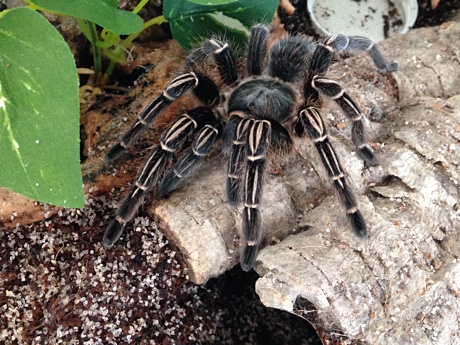 In the above photo you can clearly see the beautiful pattern on her legs; I love the contrast it makes.
After I took the above photo I gave her two mealworms.