In the night we got a lot of snow. In the late afternoon we went outside to admire the white winter landscape.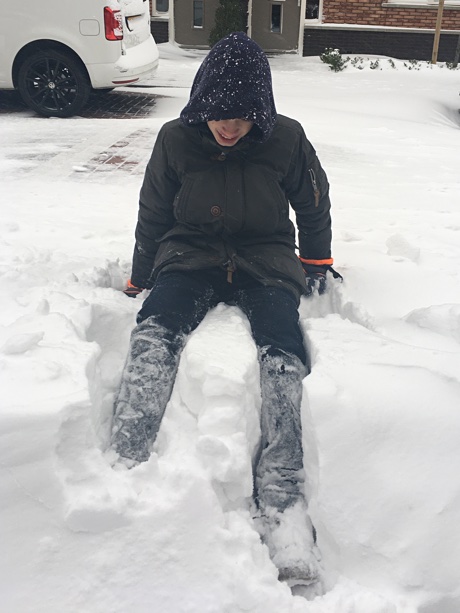 Because there was quite some wind it felt colder than we expected. Also the wind had piled up the snow in some locations, which Adam liked a lot; he jumped on those small dunes only to sink away.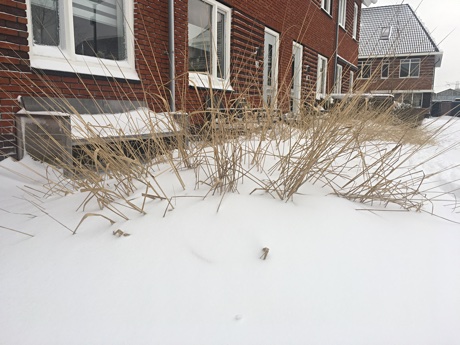 The last time we had snow in the Netherlands; the first time for Adam to see snow in person, was the 16th of Januari 2021. Alice had already played in the snow when she was very young: near the summit of a volcano in Mexico (about 3800 meters above sea level).