After midnight I noticed that the Chromatopelma cyaneopubescens sling I keep was nearly upside down in its webbing; a sign it's about to molt. When I got up, just over 8 hours later, I took a photo of the freshly molted tarantula.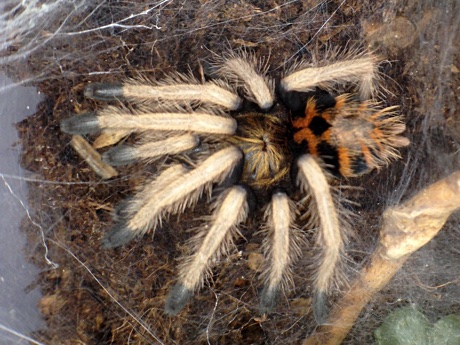 The previous and first time this spider molted in my care was the 27th of April, 2020.
Now I have to wait about a week before I can feed the little spider; it first has to harden out its fangs.