In the afternoon I noticed that the Psalmopoeus irminia sling I keep had molted; I saw the exoskeleton on top of a piece of moss coming out of the cork tube it lives in.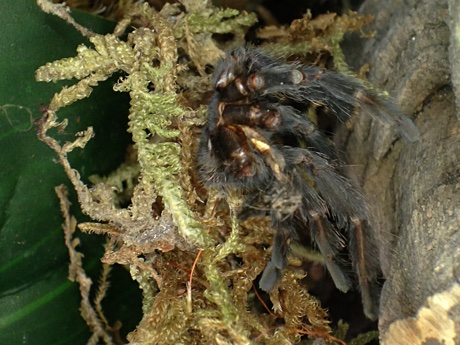 I hadn't seen the spider for weeks, and at times I was worried it had passed away. However, 4 days ago I removed some moss from it's cork tube and I saw legs that moved. And today it had kicked out it's exuviae.
The previous molt was discovered the 26th of May, 2020.