Last Saturday I ordered the following four tarantulas with Fatbob's Exotics:
0.0.1 Hapalopus sp Colombia big 3FH €5
0.0.1 Heteroscodra maculata 2FH €4
0.0.1 Psalmopoeus irminia 3/4FH €5
0.0.1 Pterinochilus murinus RCF 3FH €5
Three of which were on the wishlist I made back in March.
I also ordered one scorpion:
0.0.1 Chaerilus sp Java 2FH €6
Although the order added up to €25 and shipping was €7 I was asked to pay €31.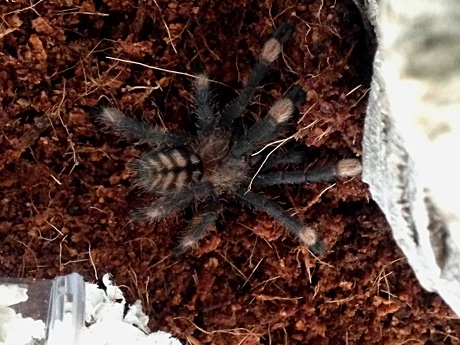 This morning the order, shipped on Monday, arrived. After some shopping for containers, cork tubes, fake plants, and coco peat I started the rehousing of the arachnids as all animals were shipped in small vials.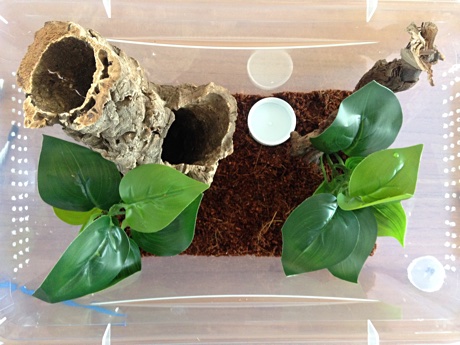 First, I prepared a terrarium for the Psalmopoeus irminia, an arboreal species, guided by a care sheet. Rehousing the small spider was easy. Next, I prepared a terrarium for the Heteroscodra maculata, another arboreal species. Again I used a care sheet for guidance. However, when I opened the vial to rehouse the tarantula I noticed that it was much smaller than the Psalmopoeus irminia, and for sure too small for the terrarium I just prepared. Luckily, I had a much smaller container, and used that one instead.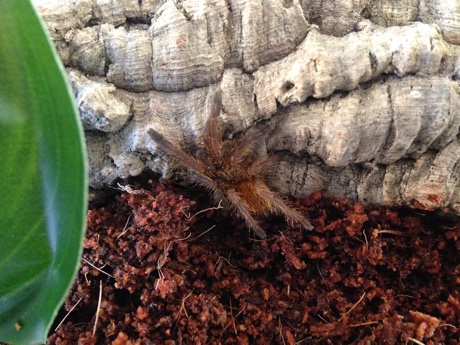 Next, I rehoused the Pterinochilus murinus into a terrarium I had prepared using a care sheet for guidance. When I carefully tried to move the tarantula with a soft brush it attacked the brush. A common name for this species is Orange Bitey Thing; a play on the common name Orange Baboon Tarantula (OBT) for this species.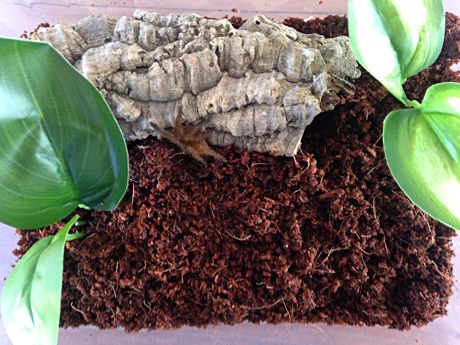 For the final two arachnids I needed also a much smaller terrarium. So Esme and I went out again. First I went to a shop to buy two small cups with garlic sauce; the right size for the tiny Chaerilus sp. Java, a scorpion. We also bought a few additional containers in another shop.
For the scorpion I used some coco peat and a small piece of cork to provide a hiding place. For the Hapalopus sp Colombia I used once more a care sheet for guidance.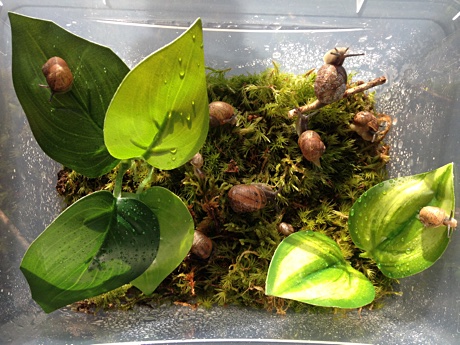 As Alice and Adam had collected a bunch of snails at my mother's place last Sunday, I helped Alice with preparing a nice terrarium for their collection.