In the afternoon I carefully removed the exuviae of the Aphonopelma seemanni I keep from its burrow. It had started molting yesterday in the evening.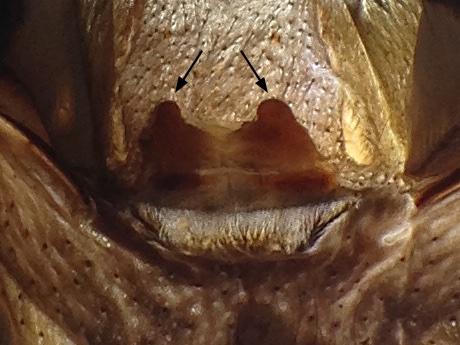 I carefully moistened the molt with some water and manipulated it to open it up enough to see the spermathecae (female) or not (male). As this is a large molt I was able to see the spermathecae with the naked eye; it's a girl!
As the spermathecae look dark I guess they are weakly sclerotized.
I bought this tarantula 7th of March 2020 and this was the first time it molted in my care.