Before I went to the bed I checked on the Brachypelma smithi I keep and found it already out of its molt but still upside down. The molting process had started yesterday in the evening.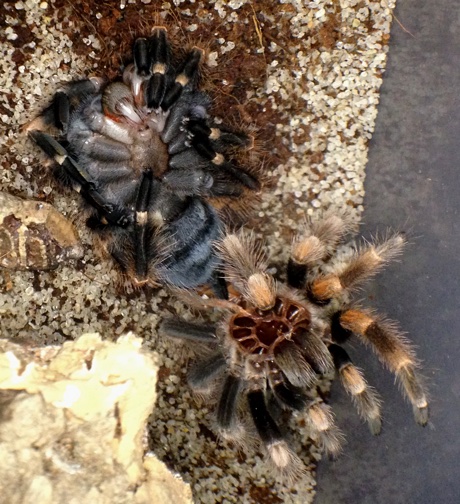 About 10 hours later I took another photo of this specimen. It was now right side up and moved when I opened the plastic container I keep it in.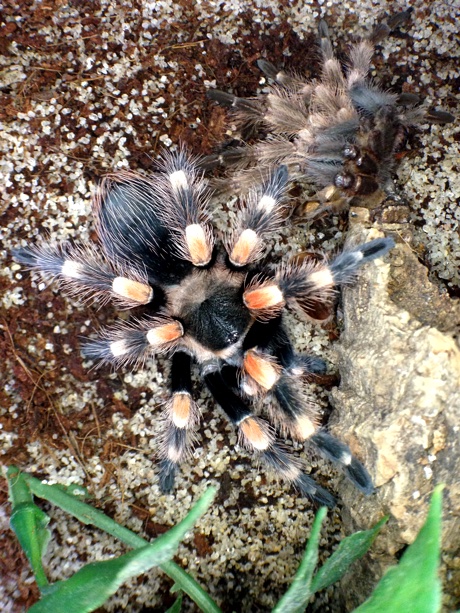 In the afternoon I decided to determine the sex of this specimen. I made the molt slightly wet and let it rest for a while; a moist exuviae is much easier to manipulate. In order to take a good photo of the spermathecae, if present, I put the exuviae on a piece of paper and shone a light underneath the paper.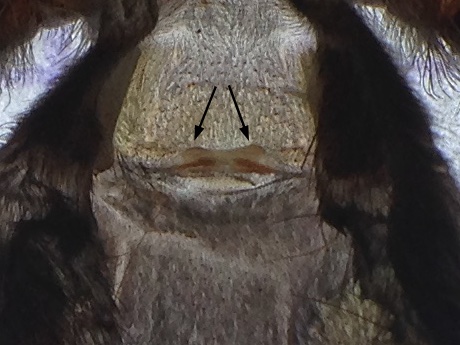 I used the macro lens I bought the 17th of June 2020, but with the LED ring light off, to take the above photo which is a 1:1 crop with some post processing in Pixelmator Version 3.9 Classic. The above photo clearly shows the spermathecae, which means that this specimen is female.