In the afternoon I noticed that the female Brachypelma smithi I keep had molted. I am not sure if this happened today or yesterday.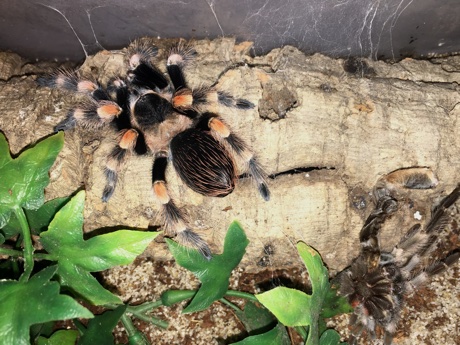 In the early evening I took a photo of the inside of the exuviae (molt) in which the spermathecae are clearly visible making this tarantula a female.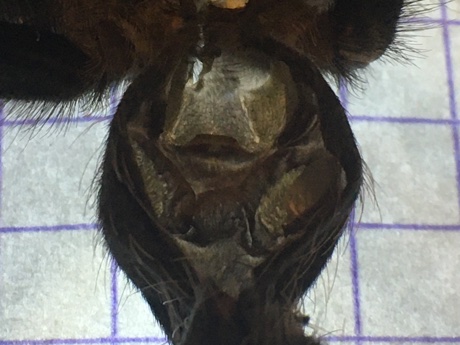 See also Brachypelma smithi: it's a girl.