Last Saturday I noticed that my pull request (833) to add both versions of tumblelog to StaticGen had been merged.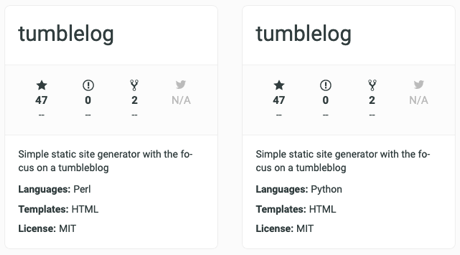 I am very happy to have tumblelog added to StaticGen. Today I noticed that already one visitor had visited the GitHub repository of tumblelog via the StaticGen website.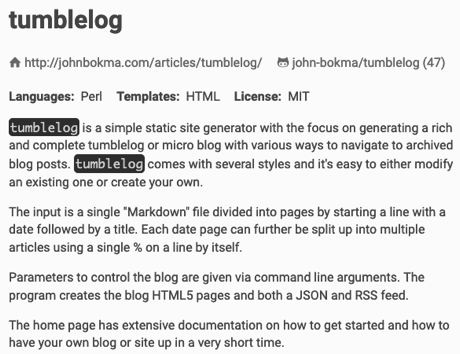 Thank you Zach Leatherman for the merge!