Before noon, Esme and I went to garden centre "De Carlton", which is just a short ride from our house. I was not sure if the place wou ld be open but it was. I wanted to buy two orchids, Phalaenopsis sp. And after looking around for a while Esme fell in love with a large specimen of Monstera deliciosa.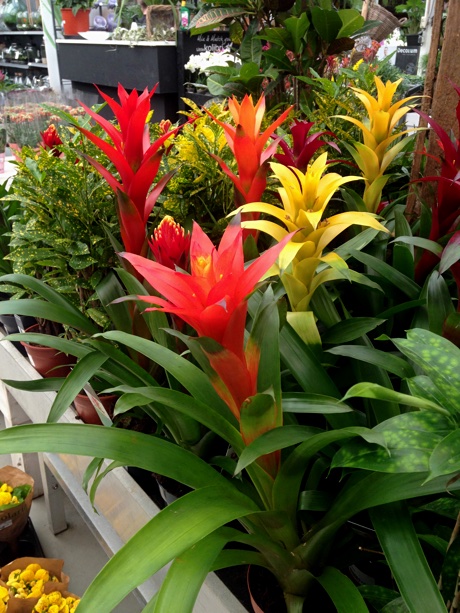 When I found out it was only 5 euro to have the large plant delivered I decided to buy it as displayed standing inside a nice basket.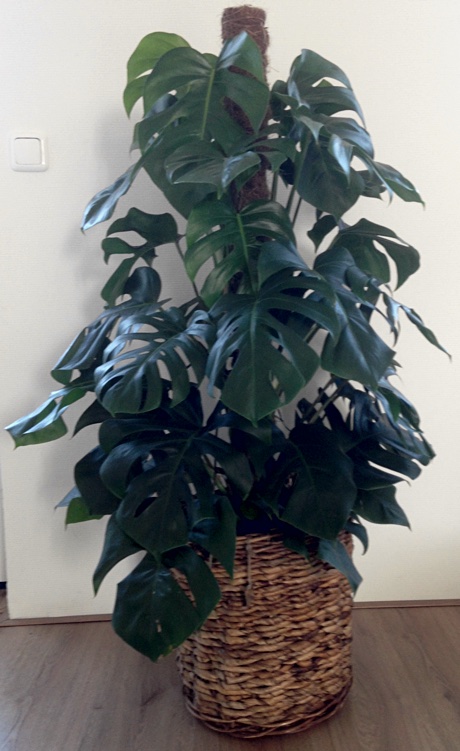 On our way back, Esme spotted a large branch. In "De Carlton" they have a large branch hanging with plants and lamps attached to it. She wants something like this above our dining table. Despite the branch being large and heavy she insisted on carrying it on her bike while walking.
Past 4pm the two orchids and the Monstera were delivered home. I took photos of the Monstera in its new location, and a photo of each of the orchids against a white background.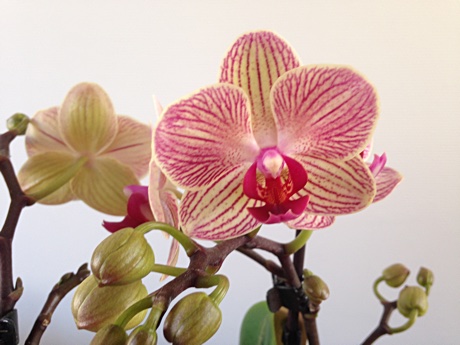 The branch Esme took is probably going to be a weekend project. I can't wait to see it in place.