In the afternoon we went to Kijkduin on bike. On our way through the dunes Esme spotted a young red fox. I tried to take a few photos but it was too far away.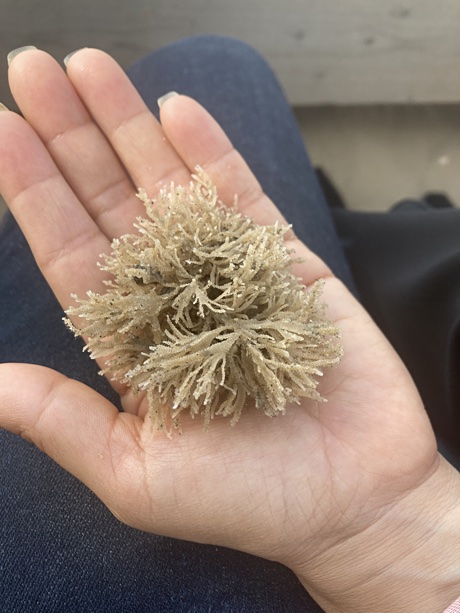 On the beach Adam found a piece of seaweed which according to Google lens is called Corallina officinalis.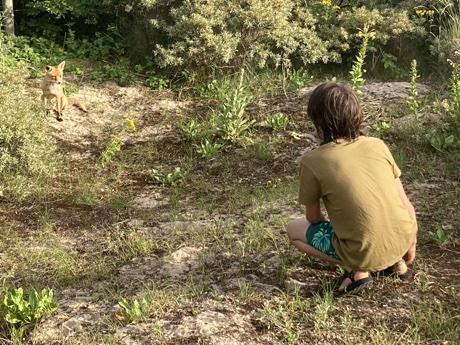 On the way back we spotted the red fox again, this time on the other side of the road. Adam got of his bike and moved slowly closer and took some photos.