Eurasian coot family
On the way back from shopping Esme and I stopped to look at the Eurasian coot family that lives close to our house. Each time we count the chicks and, luckily, each time the number is six.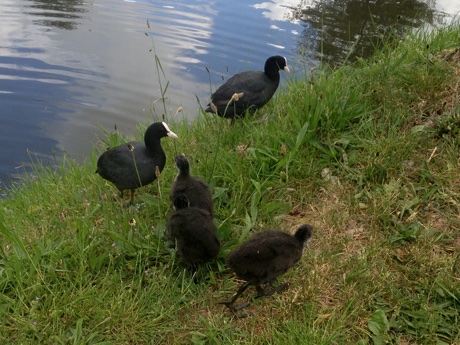 The coots are not afraid of humans and actually came quite close to us, probably expecting to be fed. So we guess someone is feeding them.