In the morning we left for Rotterdam. We took the bus to the train station in Schiedam and took the train to Rotterdam Blaak.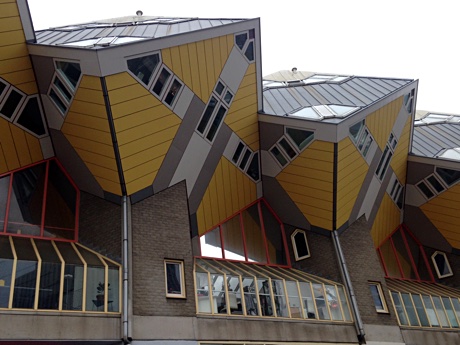 We took several photos of the well-known buildings near the station, which looks like a wilted sunflower. After a visit to the market and the Markthal; a covered market, we paid a visit to the second book store "De Slegte", from which I took the photo below.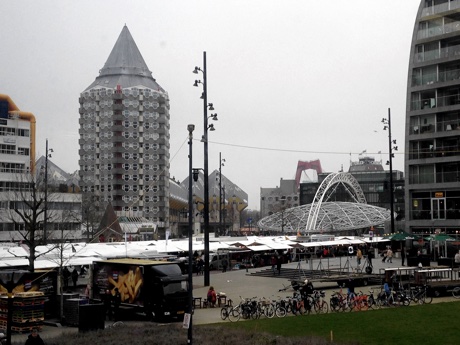 In the above photo you can see from left to right: the library, the Blaak tower ("the pencil"), the cube houses, the train station ("the sunflower"), and Markthal. In front of those you can see the market.