A dead scorpion and a clock
In the early afternoon a small package arrived sent by Paul. When I opened it I encountered a transparent plastic box with a dead scorpion in it, and a small blue alarm clock with a blue bird on its face; the "Twitter" clock as he later when I thanked Paul called it.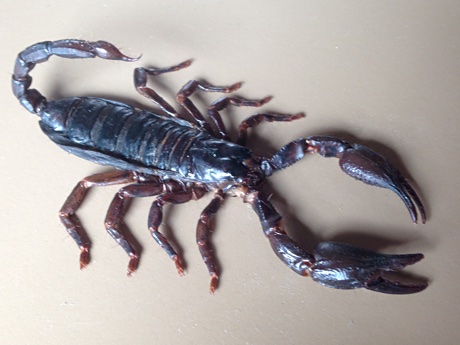 As I am interested in arachnids; especially scorpions, even a dead one is welcome for research. I guess it's a Heterometrus species. According to the person who sold it to Paul it comes from Indonesia. I want to try to identify it myself using A Review of the Genus Heterometrus Ehrenberg, 1828, with Descriptions of Seven New Species (Scorpiones, Scorpionidae) (PDF) by František Kovařík. But first I need confirmation that this is indeed a Heterometrus species. The scorpion is quite large; from head to the start of the tail segment it measures about 10cm.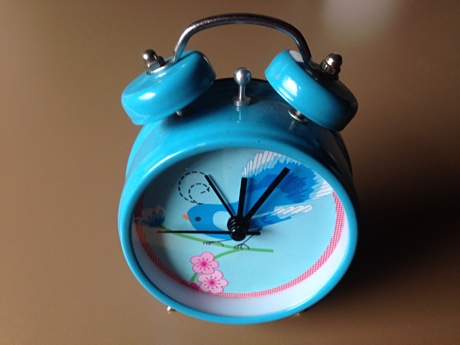 The alarm clock is something my daughter Alice wants to have, so I keep it for her. It's an electronic alarm clock; the hammer between the two bells is fixed.