Twenty Lego Scorpions Arrived
In the afternoon, the twenty new black Lego scorpions, part number 30169, I had ordered the 30th of July arrived.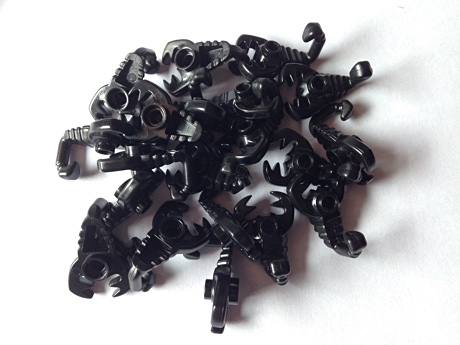 I had placed the order with Vintage Sets & Bits in the UK via the BrickLink website.
I am very happy with those tiny arachnids, and I am sure our children will play a lot with them.