Staedtler pigment liners
In the morning the box with 4 + 2 for free Staedtler pigment liners 308 I ordered Sunday arrived. When programming I like to take notes the old fashioned way and for nearly two decades the Staedtler 0.1mm pigment liner has been my fine liner of choice.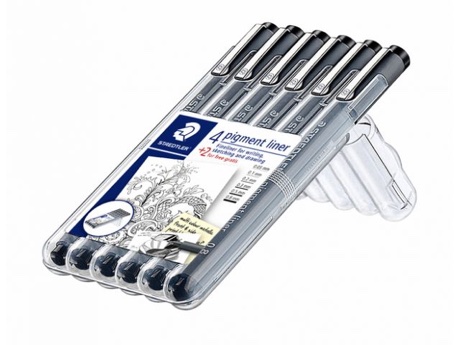 I recently tried a Koh-I-Noor Hardtmuth 0.25mm ergo marker, but don't like much how it writes; it's sometimes dry at the beginning of writing.