Just before six p.m. I decided to pop open my late 2014 Mac mini to see if I could clean it inside with compressed air. Its fan had been spinning for quite some time non-stop. And even though I had use compressed air on the outside I had the feeling there was still a lot of dust inside and the reason for the fan still spinning noisily.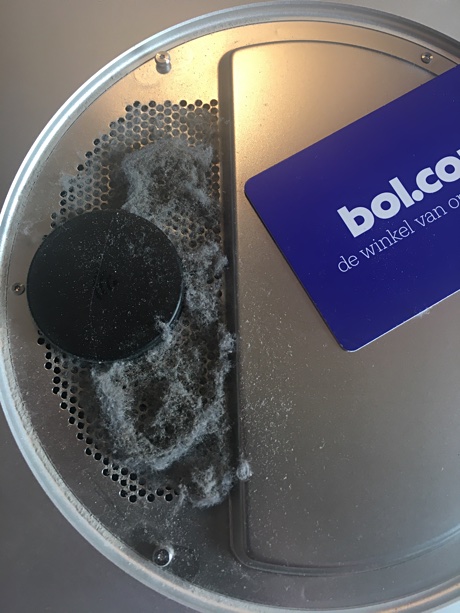 I used a bol.com plastic gift card to pry open the bottom. A task that was much easier than I had thought; the plastic lid popped off very easy. And then I noticed how much dust bunnies had gathered inside the Mac mini... I could pick up most of it with my hand and used compressed air to blow away the rest.
When I reconnected the Mac mini and turned it on... silence. The dust was really causing the Mac to overheat, and maybe unstable as well, and kept the fan spinning.