The friendly calico cat, and books
In the afternoon, in the small town 't Woudt, I spotted a beautiful calico cat. When I called her she came immediately to me to be petted.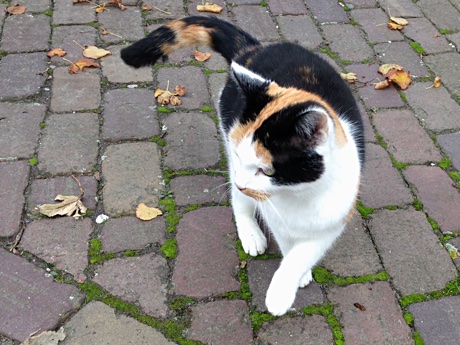 I was in 't Woudt to meet with my friend Simon. I had also bought books for him, a belated birthday present:
Of course I highly recommend the above books; they are good. And as luck had it, he hadn't read any of those.