Man, Interrupted
Today, my friend Simon visited me. We had a nice, long chat, as we hadn't seen each other for about 15 years while I was living in Mexico.
He gave me a book as a present: Man, Interrupted: Welcome to the Bizarre World of OCD, Where Once More is Never Enough by James Bailey.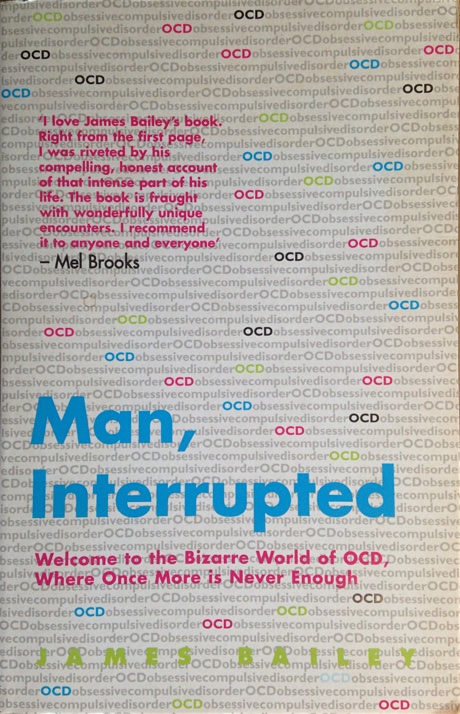 Man, Interrupted by James Bailey.