Sheep walking on the road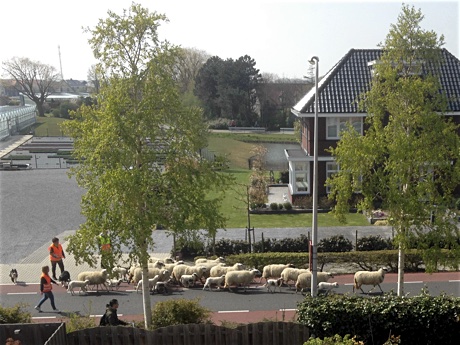 In the afternoon a lot of noisy sheep passed by. I took a photo out of my office window.
WD My Passport 2TB ordered
I just bought an orange WD My Passport 2TB online at MediaMarkt for €79.99. The external hard disk drive will be delivered tomorrow. Somehow my Revolut prepaid credit card was not accepted so I used PayPal to pay instead.
The hard drive is going to be used to make an additional backup of my Mac mini 2014 as I want to do a clean install of macOS Mojave; I am still on OS X "El Capitan".